Description
The Black & Decker NV6020 is a 6 volt cordless Dustbuster that vacuums wet and dry spills. It can be useful for general cleaning tasks around the home as it cleans any type of dust, crumbs, cereals, liquid etc. The V6020 benefits from light-weight cordless technology that provides a 'grab & go' convenience whilst at the same time featuring a large dust bowl. The product is easy to handle whilst providing high performance functionality.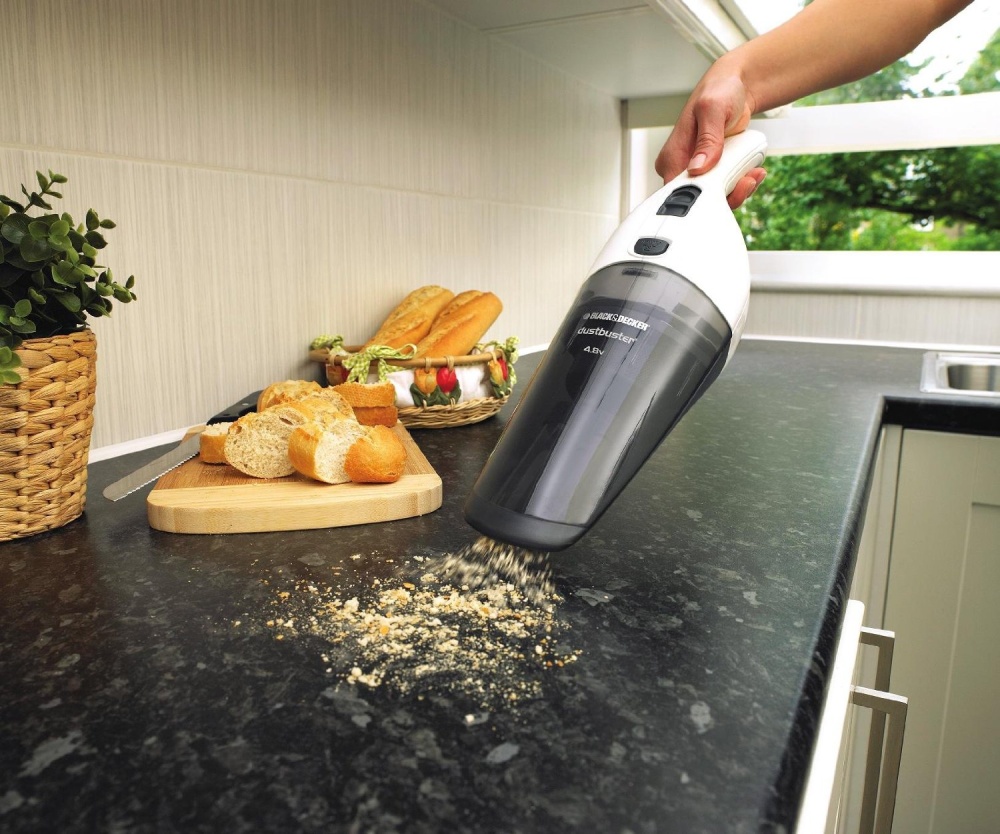 Sleek Design
The translucent, bagless dirt bowl allows the user to see the dirt and know when to empty the bag without wasting any time. Designed to enable the cleaning of high up areas easily and safely without resorting to standing on any unstable furniture. The charging base is designed to be placed on a counter top or attached to the wall which could be useful in environments where space is an issue. In a small and sleek package the cordless Dustbuster and its light weight cordless technology provides a 'grab & go' convenience that enables the cleaning to be completed efficiently and effectively. This ergonomically designed unit is made to be comfortable to use and be balanced, allowing for long use with little fatigue.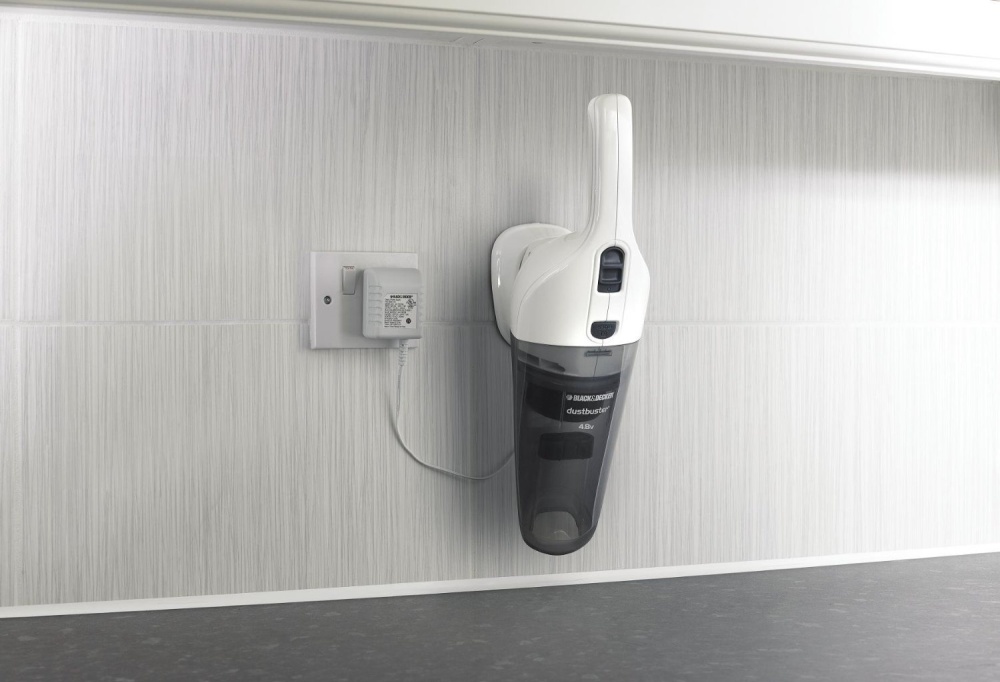 Compact and Powerful
With a built-in thin nose which allows for the reaching of awkward areas with ease, but also allows the user to get right in-between sofa cushions to enable a deep down clean. The on board cleaning brush is designed to easily pick up dirt and debris from soft furnishing, for example pet hair. It can also be used in humid areas such as bathrooms as it vacuums up liquids. Thanks to the removable dust bowl, when it is time to empty the unit the user's hands will not even touch the dirt. The dirt bowl can be separated from the body and shaken out or washed and left to dry. This removable, washable dirt bowl has its own filters that allow a thorough, hygienic clean. Taking advantage of this aspect, will greatly improve the life span of the product.